The PGP encryption plugin automatically encrypts a recording when it's finished with a given PGP public key.
To the best of publicly available information, there is no known method which will allow a person or group to break PGP encryption by cryptographic or computational means.
Use an existing PGP key
Add your PGP key file and select the public key that should be used to encrypt the recordings from the drop down box.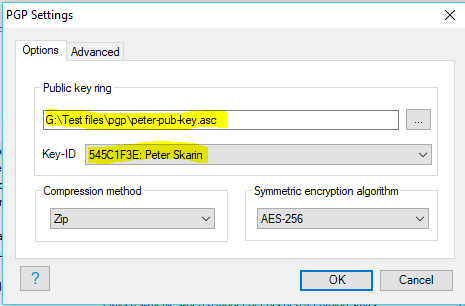 Generating new PGP keys
Download Gpg4win or similar PGP program to generate and manage the PGP keys used for encryption and decryption.
Start the Kleopatra program and select File/New Key Pair…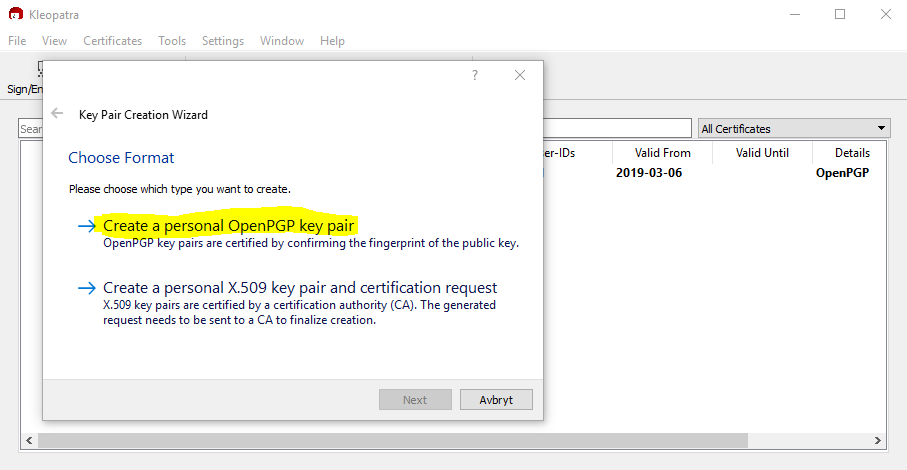 Continue the wizard and then mark your newly generated PGP key and select Export from the menu and export the public key as a file.

Select the exported file in the Snooper Professional PGP encryption plugin and make the plugin active to start encrypting your recordings.
Decrypt recordings
If you have installed Gpg4win just double-click an encrypted recording from Windows explorer and enter your password in the popup window to decrypt it!
If you want to decrypt a recording from another computer, export the private key to a file and import it from the other computer.